Investors
Mission Statement
It is our goal to seek out underperforming markets, before our competitors, and acquire large multi-family assets at fundamentally low prices. The objective is to add value to sound management and correctly timing the individual markets to provide large returns on investment to our partners.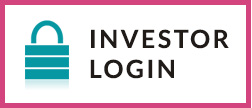 Acquisition Criteria
For every deal we buy, we look at hundreds. We employ a proprietary strategy that analyzes every opportunity with a sophisticated set of criteria. This determines whether or not we will be able to provide a return for our investors that leads the multifamily industry. Proper due diligence is the backbone to this strategy. Our goal, simply put, is to maximize the return and minimize the risk.
Opportunities we are currently seeking
A, B, and C assets
Large properties in excess of 200 units
Condo conversions
Geographic regions spanning the entire South East including Florida, Texas, Georgia, North Carolina, South Carolina, Tennessee and Alabama
Underperforming markets
Underperforming Assets
Entire portfolio acquisition
Older or newer communities
1st, 2nd, or 3rd tier markets
Market Strategy
Every market and submarket is different. No cookie cutter approaches allowed. Ventron performs extensive research on every property, market, and submarket to determine a course of action that will optimize the performance of that property. We are currently examining opportunities throughout the southeast, which is predicted to lead the nation in both job and population growth throughout the next decade. The recent mortgage meltdown has raised the bar for those who can qualify for a mortgage, thereby increasing the pool of people who must rent for the foreseeable future. We are seeking all asset types with one simple goal in mind, providing superior returns for our partners.
Maximized Returns
Smart investors are always looking for the best place to put their money. They want an investment that provides a return that realizes their financial goal that is in a place on the risk/reward continuum where they are comfortable. Treasuries and CDs rarely beat inflation and the stock market lately has moved further towards the risk end and further away from the reward end. Ventron finds opportunities that provide an above average return for income investors with a risk factor that is below average.  Multi-family investing also provides the opportunity for substantial asset appreciation, either through strong asset prevention strategies, asset optimization, acquisition rehab, or repositioning. While there is inherent risk in any investment, Ventron, through superior management and strategic acquisition, has minimized those risks and maximized returns.
Our Partners
Integrity, Experience, Principled Investing
Without it, everything else above it would not exist. Nothing can substitute experience, and it is the best source of knowledge. Knowledge is the bedrock of principled investing. Ventron structures partnerships with these ideals at hand. We serve medium to large investors of every type including high net worth individuals, trusts, foreign investors, condo converters, and any other investment group or individual seeking to take advantage of the growing opportunities in the multifamily industry.

If you would like to hear about the latest venture on offering please contact us today at Stewart@ventron.net